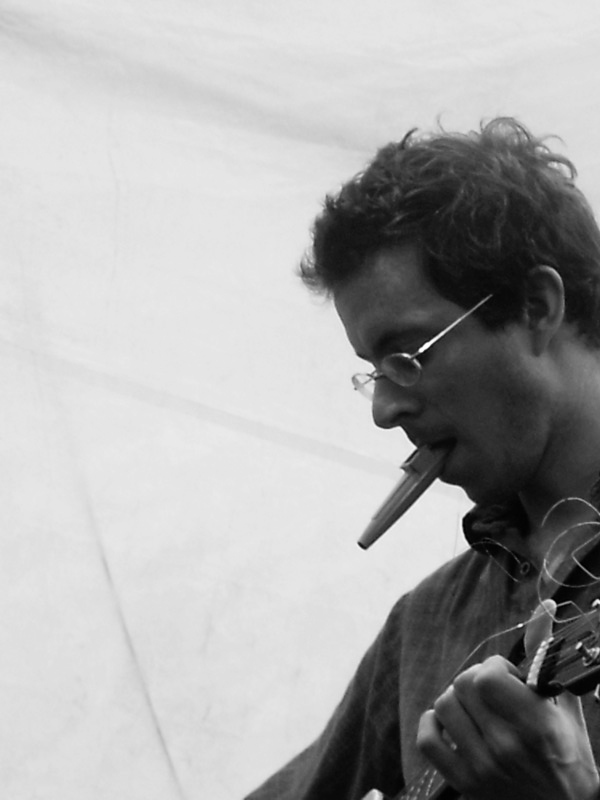 Daniel Padden is a composer and musician based in Scotland.
Since moving to Scotland he has created music for film, theatre and television, as well as for a variety of individual projects and commissions.
Recently these have included music for the surreal and macabre Faulty Optic and their production of Horsehead, as well as for Jason & The Argonauts, a production for the young people's theatre company Visible Fictions. Padden also created music for Kate Burton's short film 'The Ice Plant'.
Since 1996 he has been a member of the avant-experimental group Volcano The Bear. VTB have performed extensively throughout Europe and America, and have released numerous albums, EPs and singles. In 2006 they released the double-album Classic Erasmus Fusion (on Beta-Lactam Ring records), and Volfurten, a self-released LP on their own imprint Volucan. The One Ensemble Of Daniel Padden started life as a solo recording project around the time Padden moved to Glasgow in 2000. After releasing 2 albums the project expanded to become a live band, and currently seems content as a quartet. Moreover, the band is now The One Ensemble, after Padden removed his name - the result of a benign musical coup. Their most recent album, Wayward The Fourth, was released in January 2007 on the Secret Eye label.
To make matters worse, since The One Ensemble has become such, Padden has started recording music under his own name again, and had an LP entitled The Isaac Storm released on the Ultra Eczema label in 2006.