Drunk With The Old Man Of The Mountains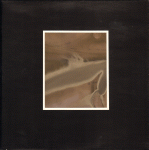 Details
100 Black vinyl signed copies in handmade photographic sleeve
Signed photographic insert
Orange insert
30 Black vinyl numbered and signed copies in handmade cartoon sleeve
Orange insert
25 Black vinyl copies in handmade collage sleeve (made from previous album covers)
Orange insert
5 Black vinyl copies in bondage sleeve.
15 erotic sepiatone silver gelatin photographs chemically manipulated
Three images on sleeve and twelve as an insert
Track Listing
Side A
Mourning Smile (1985) [torso16]
Sheela-Na-Gig (1984) [ud038cd]
Side B
Shattering Man Falling (1984) (recorded live at Bar Maldoror, spontaneous sellotape solo by Mo Lester) [ud034]
Sleeve Notes
Mixed by S. Stapleton
Engineered by Greg Orion Chance and S. Stapleton
Cut direct to metal by Hugh Saunders
Dedicated to Calhoun, Window and Pushkin
This is a limited edition of 100 signed copies each with an original photographic painting.
Notes
From John Hubbard: The 100 or so standard photographic painting covers were made en masse by Steven spilling various photo chemicals on large sheets of unexposed photo paper in a large room, then exposing them to light, developing, and rinsing them. Not all were fixed, per se. Steve liked the idea that some prints would grow darker over time until possibly turning to black, rendering the 'art' obsolete.
He decided to make 5 'special' bondage copies. Four other variations of this dada-erotic edition are known to exist; three to Steve's closest friends at the time and one which Steve kept for himself.
15 erotic sepiatone silver gelatin photographs (each measuring 48 x 72mm) were individually chemically manipulated by Steve, and mounted onto individual 54 x 78mm white mounts, in the all-too-familiar grid style that Steve used so well on Homotopy to Marie, Fur Ilse Koch, etc.
3 vertical photographs are mounted to the actual record jacket, with 12 more horizontal photographs mounted on a glossy black board.
Other Images
Drunk With The Old Man Of The Mountains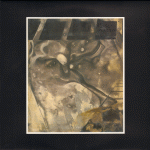 Details
555 Black vinyl facsimile copies in embossed sleeve
Track Listing
Side A
Mourning Smile (1985) [torso16]
Sheela-Na-Gig (1984) [ud038cd]
Side B
Shattering Man Falling (1984) (recorded live at Bar Maldoror, spontaneous sellotape solo by Mo Lester) [ud034]
Sleeve Notes
Mixed by S. Stapleton
Engineered by Greg Orion Chance and S. Stapleton
Cover by S. Stapleton

Originally released January 1987 as an edition of 100 signed copies each with two original paintings.
Notes
Cover is embossed front and back to give appearance of attached photographic paintings. Insert contains 2 more photographic paintings and release notes.
Drunk With The Old Man Of The Mountains
Details
Track Listing
Sleeve Notes
Mixed by Steven Stapleton
Engineered by Greg Orion Chance and S. Stapleton
Cover by S. Stapleton

Originally released January 1987 as an edition of 100 signed copies each with two original paintings. A facsimile edition of 555 copies was released in December 2003.
A special thank you to Mark Logan, Colin Potter , David Tibet and Paul Jackson
Notes
Cover is embossed front and back to give appearance of attached photographic paintings. Insert contains 2 more photographic paintings and release notes.

Available from http://nursewithwound1.bandcamp.com


Reviews
In the post-World Serpent world, it's refreshing to see a tasteful looking, properly packaged, elegant layout on a Nurse With Wound release which isn't completely driven by capitalism or auctionable (or even questionable) "special" editions. Cover artwork is collected from a few of Steve's own personal favorite paintings for the original cover (all were different on the original 1987 issue) and the overall design echoes what has worked for Nurse in the past. Although all the music has been released before (both on LP and various CDs), everything is currently out of print. This is the first time all the songs have been reunited on a CD, and it sounds wonderful. Tracks were originally gathered from cassette-only releases, compilations, a live bit, and other odds and ends. All have been remastered and sound more vibrant than ever, from the nasty organ through piano banging on the opening "Mourning Smile" (which probably shouldn't have gone on the CD release of Spiral Insana to begin with), to the shrieking banshee noises on "Sheela-Na-Gig," and the dying manatee sounds on "Astral Dustbin Dirge," which most definitely shouldn't have gone on the CD issue of Homotopy to Marie. "Swamp Rat," although it's rarely a popular song with existing fans, undeniably has the elements that fans fell in love with NWW for: a constant pulse (even if it is a cheesy drum machine in this case), an occasionally repeated sample, a drone of some sort, and some unconventional instrument playing over it. Even the least intoxicating songs never got boring. While a lot of musicians and distributors and fans think the collapse of World Serpent was a bleak moment, I look forward to more classy reissues like this with the delicate time and energy invested into restoring a original running order and remastering recordings with the finesse that somebody like Colin Potter possesses.

Jon Whitney
Напившись Со Старым Горцем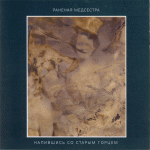 Details
2007 est. CD RU Soyuz DSM5002-07
In jewel case
Track Listing
Sleeve Notes
Сведение: С. Стэплтон
Звукоинженеры: Грег Орион Чэнс И С. Стэплтон
Оформление Обложки: С. Стэплтон
первое издание выпущено в январе 1987 года тиражом
100 подписанных экземпляров, к каждому из которых
прилагались подлинники двух картин.
факсимильное издание было выпущено в декабре
2003 года тиражом 555 копий.

отдельная благодарность марку логану,
колину поттеру, дэвиду тибету и полу джексону
спасибо сергею некрасову и наталье корниловой