Alternative Press #35, January 1991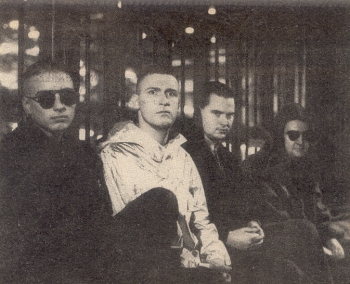 Astor Piazzola's album, NUEVO TANGO: HORA ZERO.
Movie, Henry, Portrait of a Serial Killer (best line: "I could murder a bowl of cornflakes!").
Ketamine & Vasopressin (togelher or separately).
Attitude - hardcore, gay, after-hours Acid Club, Shepherd's Bush, London.
Sony TCD-D10 portable DAT machine.
Getting the plaque removed from our dog Kaos' teeth.
Numerous nameless hardcore/acid white label l2"'s.
Virtual Reality (is there any other kind?)
C-Cube data compression software.
The casting session for Coil's video of "Love's Secret Domain" at the Super-A Boy Bar, Soi Anumarachathon, Suriwongse Road, Bangkok.