2021 Readers Poll: The Results
Alas we are finally here to present the Annual Brainwashed Readers Poll. Once again, this is what the readers choose, as staff and contributors, we only make our comments here and there.
Sorry for the delays, these have been exceptionally stressful and demanding times for just about everybody. Production may be high, but morale remains low. This couldn't be more evident with this year's poll, which had the most entries in years, but had a remarkably low voter turnout. It is difficult to hold out until the very end of the year to be all-inclusive, where most places have made up their mind by November, and music of the year is being released constantly until the clock strikes midnight. So by the time we come around to soliciting votes, most people have checked out for the year. We will do some re-evaluation to the process prior to future polls.
Thanks again to everybody who participated. This is your voice.
Album of the Year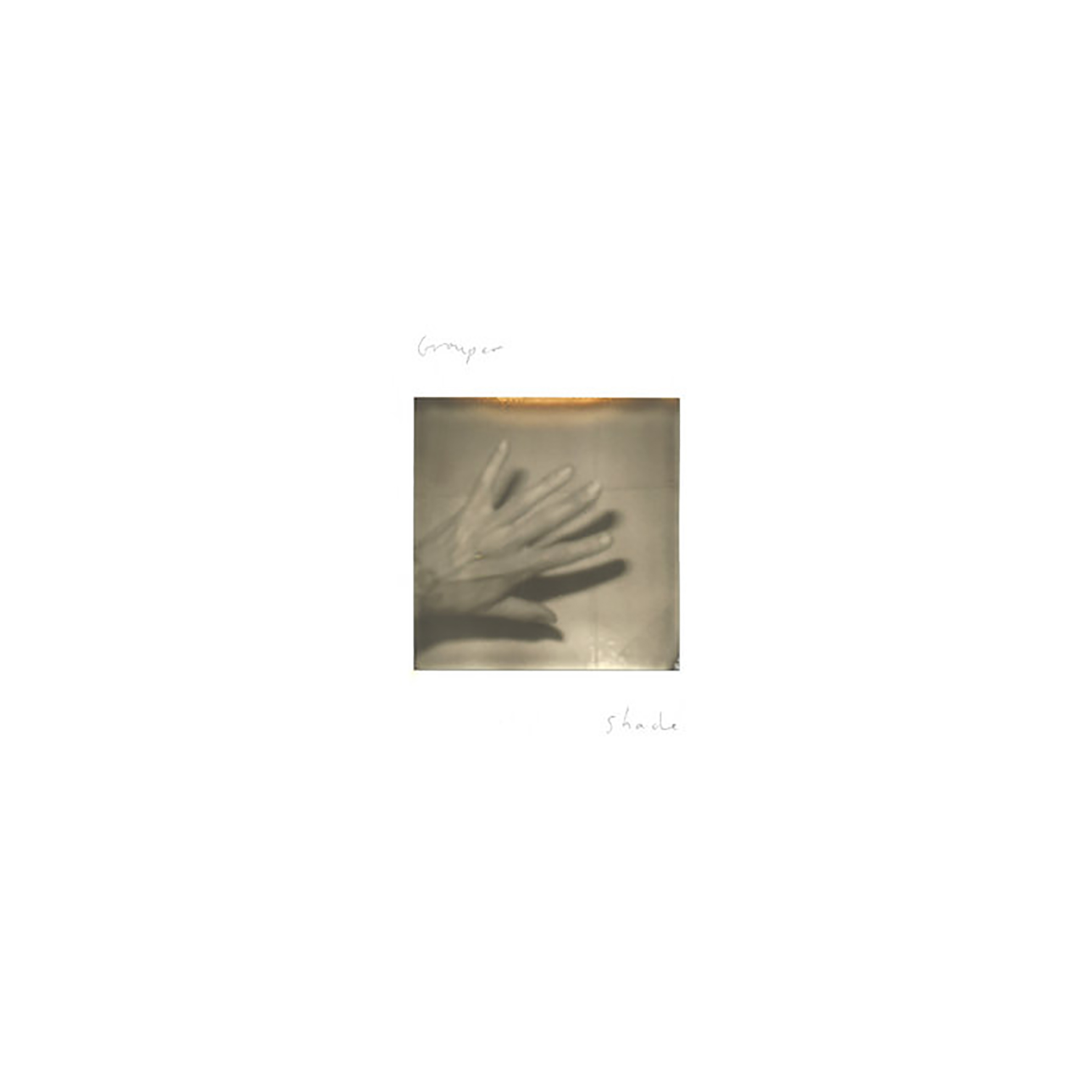 1. Grouper, "Shade" (Kranky)
"Simple, emotionally direct, and moving as hell." - Anthony D'Amico

"I think my heard stopped when I heard "Kelso (Blue Sky)" the first time." - Jon Whitney

"Really good album, although my enjoyment is hampered by excessive insanity-provoking finger squeak on the guitar strings." - Duncan Edwards
2. Low, "Hey What" (Sub Pop)
"Some of us remember '80s B-side culture: buying a single because we loved the catchy hit, then discovering what lurked on the B-side was something so bold, unpredictable, at times scary, but always triggered more wonder and fascination. Low may well have tapped into that magic and reignited the sense of discovery with this gem." - Jon Whitney
3. Godspeed You! Black Emperor, "G_d's Pee at State's End!" (Constellation)
"While not quite as amazing as 2017's Luciferian Towers, GYBE continue to make music relevant to the times, keeping their finger on the world pulse and exhibiting that in this year's latest release." - Eve McGivern
4. Caterina Barbieri, "Fantas Variations" (Editions Mego)
"Hearing folks like Kali Malone and Kara-Lis Coverdale reinterpret one of Barbieri's most brilliant pieces seemed like a 'can't miss' proposition right from the start, but I still found myself blindsided by both Bendik Giske's serpentine masterpiece and the imaginative detours that several other contributors brought to the project." - Anthony D'Amico
5. Edward Ka-Spel, "The Prints of Darkness" (self-released)
6. claire rousay, "a softer focus" (American Dreams)
"All it took was some subtle violin and cello accompaniment to elevate rousay's work from interesting and unusual to poignant and sublime." -Anthony D'Amico
7. Aaron Dilloway & Lucrecia Dalt, "Lucy & Aaron" (Hanson)
"Fun, creepy, and weird in all the best ways." - Anthony D'Amico
8. Gnod, "La Mort Du Sens" (Rocket)
"A massive reminder that riffs still rule supreme." - Jon Whitney
"With pounding rhythms and an onslaught of riffage, this was one of Gnod's most direct and hard hitting releases yet. No holds barred." - Eve McGivern
9. Sarah Davachi, "Antiphonals" (Late Music)
"I run hot and cold on sacred music-era Davachi, but "Magdalena" is probably a career highlight and "Rushes Recede" is pretty damn great too." -Anthony D'Amico
10. HTRK, "Rhinestones" (Heavy Machinery)
"Sensuous nocturnal moods and killer psych-damaged arrangements abound. Great album from start to finish." - Anthony D'Amico

"Thanks to the readers who voted for this album, thus bringing it to my scattered attention. Almost dub-country at times, along with that rare beast: memorable lyrics." - Duncan Edwards
11. Edward Ka-Spel, "The Great Outdoors" & "The Random Time Machine" (self-released) [tie]
13. Richard Skelton, "Four Workings" (Aeolian Editions)
"Taking inspiration from divination cards with proto-Indo-European word roots, Skelton's imagination exhumes long-buried answers to four wordless questions. If bones could sing they might dream of making such sounds." - Duncan Edwards
14. The Bug, "Fire" (Ninja Tune)
"I'm glad to see this one at least in the top 20, though I would have expected to see this much higher seeing as it's been in so many Top Lists for 2021. I, admittedly, did not hear this one until just prior to the poll, but as soon as I put it on I knew this would be a top release for me. Absolutely incredible album that blew me away from the opening notes, and continued to relentlessly capture me with it's power." - Eve McGivern
"I would say that this album is exceptionally relevant to the horrors we have been living through these last two years however this is nothing new from The Bug. People have just finally come around to this style." - Jon Whitney
15. The Legendary Pink Dots, "Chemical Snapshots" (self-released)
16. Patrick Q.Wright & Edward Ka-Spel, "The Scarlet Trail of Stinging Tears" (self-released)
"Together again and the virtuosity of the contributors remains very impressive with these ten songs. It seems more than a duo, more than simply the "sum of the parts," however, especially with contributions from others. Perhaps if this partnership continues it would make sense to me to expect a new group name. No idea if there are continued plans but I hope there are." - Jon Whitney
17. The Legendary Pink Dots, "Chemical Playschool Volume 21 & 22" (self-released)
18. Vanishing Twin, "Ookii Gekkou" (Fire)
"This band can certainly be erratic and frustrating at times, but they sure know how to craft a killer single when they set their mind to it." -Anthony D'Amico
"This one was much more challenging to embrace than 2019's The Age of Immunology, but still showcases their unique genius and variety." - Eve McGivern
19. Noveller, "Aphantasia" (self-released)
"A remarkably compelling, varied, and kaleidoscopic collection of melodic vignettes and miniatures. This might actually be my favorite overall Noveller album to date, though I would love to hear some of these pieces expanded someday." -Anthony D'Amico
20. Colleen, "The Tunnel and the Clearing" (Thrill Jockey)
"This album felt a bit too loose and improvisatory to rank among my favorite Colleen releases, but the fun, Latin-sounding rhythms in pieces like "Implosion-Explosion" were an inspired move." -Anthony D'Amico
21. Edward Ka-Spel, "Dark Window Wave" (self-released)
22. Nick Cave & Warren Ellis, "Carnage" (Goliath)
"I think I would have been more surprised to NOT have seen this in at least the top 25. It is, after all, Nick Cave and Warren Ellis. But beyond that, this is a gorgeous piece of work between two masters, and really deserves to be here. Dare I say it, this beats even more of the Bad Seeds efforts." - Eve McGivern
23. Sarah Davachi, "Cantus Figures Laurus" (Late Music)
24. Tomaga, "Intimate Immensity" (Hands in the Dark)
"The death of Tom Relleen means this is the final record by Tomaga. But it's a good one, as the duo create absorbing, intense, intimate and (you guessed it) immense worlds within worlds. If it leads anyone to read Gaston Bachelard's "The Poetics of Space" then so much the better." - Duncan Edwards

"The heartbreakingly lovely, funky, and psychotropically rubbery title track of Tomaga's swansong is one of the year's most essential pieces, but I also enjoyed some of the more eclectic soundtrack-inspired fare. An excellent companion piece to the more polished Vanishing Twin album." - Anthony D'Amico
25. Dean McPhee, "Witch's Ladder" (Hood Faire)
"Elegant, slow-burning psych magic. The final two songs on this album rule." - Anthony D'Amico
26. Edward Ka-Spel, "The Neon Weeps Tonight" & "The Sympathy Portal" (self-released) [tie]
28. Edward Ka-Spel, "Songs of Solitude" (4MG) & "Fainting By Numbers" (self-released) [tie]
"Nine solo albums of all new material from Edward Ka-Spel. I haven't been let down by a single one of them however it's becoming impossible to digest this much material!" - Jon Whitney
30. Beatriz Ferreyra, "Canto +" (Room40)
"Ferreyra is quite a wildly unpredictable and freewheeling purveyor of mindfuckery. Nice to see that Room40's retrospective collections are belatedly hipping more people to this Argentine composer's adventurous oeuvre." - Anthony D'Amico
31. Edward Ka-Spel, "A Sentient Glitch" (self-released)
32. Roy Montgomery, "Island of Lost Souls" (Ba Da Bing!)
"I'm so glad I'm not the only one to have noticed this release this year. Roy is a master, and it's so good to have him back making music consistently again. This one was his most heartfelt of his recent work, covering subjects close to my heart." - Eve McGivern
33. Richard Skelton, "A Guidonian Hand" (Aeolian Editions)
34. loscil, "Clara" (Kranky)
35. Scanner, "Earthbound Transmissions" (Room40)
36. Alessandro Cortini, "Scuro Chiaro" (Mute)
"I wish I could connect with Cortini's poppier Mute albums as much as I do with some of his earlier releases, but "Chiaroscuro" was one hell of a killer single." - Anthony D'Amico
"I'm ashamed to say I missed this, because I've followed him for some time now, and 2019's Volume Massimo floored me." - Eve McGivern
37. Dry Cleaning, "New Long Leg" (4AD)
"Fantastic tight band and a lovely debut album, surprised this didn't place higher as they seemed to be the it-band for a little while. While I adore them, I am curious if the schtick keeps up for more than a couple albums." - Jon Whitney
38. Chris Corsano & Bill Orcutt, "Made Out of Sound" (Palilalia)
"This absolutely belongs in the top five. Passionate and incendiary." - Anthony D'Amico
"Sprawling, soulful expertise, which always invites and welcomes our embrace." - Duncan Edwards
39. A Winged Victory for the Sullen, "Invisible Cities" (Artificial Pinearch Manufacturing)
"Their music to accompany the stage production of Italo Calvino's book of the same name. At times this is close to being a choral work, but with plenty of variety from lush or piercing drones, isolated keys, and rhythmic pulses; both stunning and reliably comforting ambience. Hope it gets more readers for the book." - Duncan Edwards
40. Éliane Radigue, "Occam Ocean 3" (Shiiin)
41. Nonconnah, "Songs For And About Ghosts" (Ernest Jenning)
"Shoegaze-y guitars, tape loop experimentation, and sound collage all blur together into warmly beautiful psych-drone bliss." - Anthony D'Amico
42. Mogwai, "As the Love Continues" (Temporary Residence)
"Goes on way too long." - Jon Whitney
"Mogwai is legend, but I just couldn't get into this one." - Eve McGivern
43. Midwife, "Luminol" (The Flenser)
"A bit more anthemic and indebted to '80s hard rock than previous Midwife releases, but characteristically great nonetheless. This project has an absolutely flawless discography thus far." - Anthony D'Amico
44. Thomas Ankersmit, "Perceptual Geography" (Shelter Press)
"Essential listening for anyone with a serious interest in sound art. Ankersmit is a master of his craft." - Anthony D'Amico
45. Angel Bat Dawid, "Hush Harbor Mixtape Vol. 1 Doxology" (International Anthem)
"Seems more like a minor masterpiece than a 'mixtape' to me, but then again I ache for the times when Nurse With Wound had non-sequitur albums drenched in virtuosity that were as uncomfortable as they were breathtaking." - Jon Whitney
46. Fluxion, "Parallel Moves" (Vibrant)
"I can think of few dub techno albums that can rival this one in overall quality and at least one of those contenders would just be another Fluxion album."- Anthony D'Amico
47. Chuck Johnson, "The Cinder Grove" (Vin Du Select Qualitite)
"You truly cannot go wrong with pedal steel-era Chuck Johnson. Absolutely sublime yet again." - Anthony D'Amico
48. Andrew Liles, "1221" (self-released)
49. Sunburned Hand of the Man, "Pick A Day To Die" (Three Lobed)
"I have found that these guys are so talented, and pretty much everything they create is strong. This is yet another worthy release in their catalog." - Eve McGivern
50. James Ginzburg, "crystallise, a frozen eye" (Subtext)
"A traditional music-inspired feast of rattling and heaving metallic string drones. A perfect use for Ginzburg's formidable sound design talents and easily my favorite album yet to emerge from the Subtext milieu." - Anthony D'Amico
51. Lawrence English, "Observation Of Breath" (Hallow Ground)
"The title piece is a drone masterpiece. I am a very enthusiastic fan of English's pipe organ phase thus far." - Anthony D'Amico
52. Meitei / 冥丁, "Kofū II / 古風 II" (Kitchen Label)
"Meitei has always been a unique and interesting project, but Kofu's more beat tape-inspired aesthetic felt like an entirely new level altogether. As it turns out, there were a hell of a lot of finished pieces left over from those recordings, resulting in a sequel every bit as strong as the original." - Anthony D'Amico
53. Rachika Nayar, "fragments" (RVNG Intl.)
"These simple, clean, and oft-beautiful guitar sketches and miniatures made an unexpectedly strong companion piece to Nayar's more Fennesz/Tim Hecker-inspired debut." - Anthony D'Amico
54. The Body and BIG|BRAVE, "Leaving None But Small Birds" (Thrill Jockey)
55. Four Tet, "Pockets" (Text)
56. Gnod, "Easy To Build, Hard To Destroy" (Rocket)
"A second entry from Gnod in this list, this was my favored pick of the two because of the more ambient and psychedelic meanderings." - Eve McGivern
57. Karate, Guns & Tanning, "Concrete Beach" (self-released)
"My favorite debut album of the year. Electrifying in every way. Gives me hope for some good, loud times we will hopefully be allowed to share again soon." - Jon Whitney
"A tight debut, and I can't wait to hear more from them." - Eve McGivern

"Well this was serious fun. Hard to live up to that group name, but they did it." - Duncan Edwards
58. New Candys, "Vyvyd" (Little Cloud / Dischi Sotterraneie)
"This one sucked me in right away. I hope more get a chance to hear this one. Easy to listen to." - Eve McGivern
59. Rachika Nayar, "Our Hands Against The Dusk" (NNA Tapes)
60. FACS, "Present Tense" (Trouble In Mind)
"I respect FACS and enjoy their output as a whole. This latest didn't grab me as strongly." - Eve McGivern
61. Tanz Mein Herz, "Quattro" (Standard in Hi-Fi)
"A sprawling and immersive tour de force of droning rustic psychedelia from this French free folk collective." -Anthony D'Amico
62. William Ryan Fritch, "Built Upon a Fearful Void" (Lost Tribe Sound)
"Any major new work from Fritch is cause for celebration. Characteristically captivating and sublime." - Anthony D'Amico

"'I don't know whether this one is concerned with facing existential dread or embracing universal faith, but I do know it's a deep and consistently satisfying album, at once somber and inspiring." -Duncan Edwards
63. Floating Points, Pharoah Sanders & the London Symphony Orchestra, "Promises" (Luaka Bop)
"There are plenty of Pharoah Sanders albums worth getting excited about, but this is not one of them." - Anthony D'Amico
"An intriguing concept, well executed, but a bit overrated." - Duncan Edwards
"Great in theory, but I felt the execution lacked substance." - Eve McGivern
64. dolphin midwives, "Body of Water" (Beacon Sound)
"Sage Fisher's development took a massive leap on this album with more vocal pieces twisted, turned, and commanding attention. The result is nothing short of breathtaking." - Jon Whitney

"I was definitely not expecting Sage Fisher to transform into some kind of outsider R&B diva for her follow up to Liminal Garden. Inspired plot twist." - Anthony D'Amico
65. Jeff Parker, "Forfolks" (International Anthem)
"As much as I liked Parker's Suite For Max Brown I'm going to end up playing this hypnotic solo guitar record even more. On eight angular, dazzling, simple, oblique, creations, Parker plays like someone who could sit in with Cab Calloway or Eric Dolphy or jam in Nigeria or the Sahara - all while retaining his distinct identity. And he titles a track after one the greatest films." - Duncan Edwards
66. The Reds, Pinks & Purples, "Uncommon Weather" (Slumberland)
"One of the best Sarah Records albums not released by Sarah Records." - Anthony D'Amico

"A lovely jangle-fest with vocals that could easily fit on an Orange Juice record." - Duncan Edwards
"How had I not heard them before? This is right up my alley. This is my first foray into the group, and what an introduction. This really deserves to be higher in the list." - Eve McGivern
67. Sault, "Nine" (Forever Living Originals)
"Possibly my most played album over and over again this year." - Jon Whitney
68. Bombay Lunatic Asylum, "Mad Song" (Oaken Palace)
"Louise Landes Levi with a sarangi is a force of nature. This album is absolutely mesmerizing." - Anthony D'Amico
69. Body/Dilloway/Head, "Body/Dilloway/Head" (Three Lobed)
"Given the participants, I was not surprised that this was a wonderfully weird and fascinating album, but I was still impressed at the expectation-subverting twists that these three pieces took." - Anthony D'Amico
70. Nation of Language, "A Way Forward" (self-released)
"Sure, the sound is admittedly an homage to '80s pop, however formula is useless without great songs, and they certainly gave us plenty of great songs to learn and sing along to right here." - Jon Whitney
"I bought this unheard based on the strength of their debut. If you want to ride a wave of '80s pop nostalgia, you can certainly do that here, but they pay homage and respect to the sound." - Eve McGivern
71. Damiana, "Vines" (Hausu Mountain)
"Absolutely beautiful collaboration between Natalie Chami (TALsounds) & Whitney Johnson (Matchess)." - Jon Whitney
72. Saint Abdullah, "To Live A La West II" (Cassauna)
73. 't Geruis, "Various Thoughts and Places" (Lost Tribe Sound)
74. Cristian Vogel, "The Rebirth Of Wonky" (Endless Process)
75. Irreversible Entanglements, "Open the Gates" (International Anthem)
76. The Volume Settings Folder, "Pastorage Sights" (self-released)
"One of the most gorgeous releases yet from this prolific Italian ambient project." - Anthony D'Amico
77. Saint Abdullah, "To Live A La West" (Cassauna)
78. Nick Cave & Warren Ellis, "La Panthère des Neiges Original Soundtrack" (Invada)
79. Arovane, "Reihen" (12k)
80. Myriam Gendron, "Ma Délire - Songs of Love Lost & Found" (Feeding Tube)
"Easily some of the most achingly moving songs that I heard all year. Myriam Gendron at her best is damn near untouchable, scratching the same itch as all my favorite Vashti Bunyan, Kath Bloom, or Shirley Collins classics. " - Anthony D'Amico
"A small gem, accessible, beautifully crafted, and poignant. At times sounding like a lost vocal version of Airs by Loren Connors. Now I must hear her Dorothy Parker record." - Duncan Edwards
81. Helm, "Axis" (Dais)
"Every Helm release in recent memory has featured at least one absolutely killer piece. On this album, that piece is the harrowing and noise-ravaged title track." - Anthony D'Amico
82. Biosphere, "Angel's Flight" (AD 93)
83. Insides, "Soft Bonds" (Further Distractions)
84. Dope Purple, "Grateful End" (WV Sorcerer)
"Silly name notwithstanding, this is some great cosmic Sabbath worship noise." - Eve McGivern
85. Chrome, "Scaropy" (Cleopatra)
86. Bendik Giske, "Cracks" (Smalltown Supersound)
"Smoldering, hypnotic, frayed, and unusually intimate saxophone minimalism. I loved nearly every song Giske released this year." - Anthony D'Amico
87. Divide and Dissolve, "Gas Lit" (Invada)
"The duo's name is a clue to their political stance, but the raging power of their music can be co-oped for any catharsis necessary and I'm betting we're all sick to the back teeth of something. Look no further for stark, heavy, gutsy, noisy, cathartic drone metal." - Duncan Edwards
88. William Ryan Fritch, "Freeland" (Lost Tribe Sound)
89. Liars, "The Apple Drop" (Mute)
"At first I wasn't sure about this release, but it really grew on me. It took more than one listen, but ended up being a top album of the year for me. I'm glad I gave it the chance." - Eve McGivern
90. Nurse With Wound, "3 Lesbian Sardines" (United Dairies)
91. Lingua Ignota, "Sinner Get Ready" (Sargent House)
"Kristen Hayter does it again. For those afraid of her more discordant work, her latest is dialed closer towards Diamanda Galas. Stunningly beautiful. She just gets better and better." - Eve McGivern
92. Anders Brørby, "Constant Shallowness Leads to Body Horror" (Fort Evil Fruit)
"I definitely did not expect an album that referenced both Coil and David Cronenberg in its title to be an endearingly weird and hook-filled hypnagogic pop
gem." -Anthony D'Amico
93. CZN, "Commutator" (Offen/Lovers & Lollypops)
"I could listen to João Pais Filipe and Valentina Magaletti drum together all day. CZN is the new Niagara." - Anthony D'Amico
94. Jeff Burch, "Samum Suite" (Important)
"An all-too-brief fever dream of droning desert psychedelia." - Anthony D'Amico
95. Jeremy Young, "Amaro" (Thirsty Leaves)
"One eclectic and inspired collaboration after another and yet it all somehow all feels like a cohesive album in the end." -Anthony D'Amico
96. Julian Sartorius, "Locked Grooves" (-OUS)
"Over a hundred one-minute locked grooves from a killer drummer in an experimental mood? And I get to shuffle them any way I want so the album is never the same twice? Am I dreaming? Is this heaven?" -Anthony D'Amico
97. Martyna Basta, "Making Eye Contact With Solitude" (Warm Winters)
"I am delighted to see that this made this list. "Memories of Unwanted" and "Walking Around in Circles" are perfect gems of psychotropic sound collage." -Anthony D'Amico
98. Rdeča Raketa, "...and cannot reach the silence" (Ventil)
"Seductive cabaret, performance art, and roiling industrial noise collide to impressively visceral and fiery effect." -Anthony D'Amico
99. Steph Kretowicz, "I Hate it Here" (Curl)
"One of the year's most pleasant surprises. A darkly funny and moving spoken word/sound collage delight." -Anthony D'Amico
100. Abul Mogard, "In Immobile Air" (Ecstatic)



Single/EP of the Year
1. The Legendary Pink Dots, "The Legendary Pink Dots Xmas 2021" (self-released)
"A definite throwback to the tales Edward Ka-Spel would tell on stage, "We All Have Names" is a commentary on artificial intelligence as told by a self-driving car named Eugene. It's honestly a piece too damn good to hide out on an obscure Christmas release. I would imagine it embedded in a full-length LPD album. Surprised to see it reach #1 but brainwashed readers are in it for the long haul it seems." - Jon Whitney
2. The Legendary Pink Dots, "The Legendary Pink Dots Hallowe'en Special 2021" (self-released)
3. A Place to Bury Strangers, "Hologram" (Dedstrange)
"I'm a bit hit-or-miss with APTBS in general, but they can seem like the coolest rock band in the world when they hit the mark just right. "In My Hive" rules." -Anthony D'Amico
"This was a strong but not mind-blowing APTBS. That said, I'm sure this will still be amazing performed live." -Eve McGivern
4. Patrick Q.Wright & Edward Ka-Spel, "plus ça change" (self-released)
5. Cabaret Voltaire, "Shadow of Funk" (Mute)
"I enjoyed last year's Shadow of Fear well enough, but I think this EP was stronger overall." -Creaig Dunton
6. O Yuki Conjugate, "Artefacts" (Kynant)
"I don't think I can point to a bad O Yuki Conjugate release. "Debauchery" was worth the price of admission for me." - Eve McGivern
7. MJ Guider, "Matanzas" (self-released)
8. Noveller, "Red Room" (self-released)
"Predictably, I found the prospect of Noveller covering the Twin Peaks theme incredibly alluring (moth, flame, etc.), but the more abstract B-side was extremely good too." - Anthony D'Amico
"What Anthony said." - Eve McGivern
9. KMRU, "Falling Dreams" (self-released)
10. Boris, "Noël" (Sacred Bones)
11. Mary Lattimore, "Flowers on Flowers" (self-released)
"Very lovely. Hard to hear this and not be gripped with the desire to explore more of her work." -Duncan Edwards
12. Cabaret Voltaire, "BN9Drone" (Mute)
13. Cabaret Voltaire, "Dekatrone" (Mute)
14. Florida Man, "Florida Man EP" (self-released)
15. Angel Bat Dawid, "Harkening Etudes" (Longform)
16. Nailah Hunter, "Quietude" (Leaving)
17. Noveller, "Wrapped in Plastic" (self-released)
18. Karate, Guns & Tanning, "White Nights" (self-released)
19. ESP Summer, "Kingdom of Heaven" (Disciples)
"I was not expecting four covers of a 13th Floor Elevators song that I barely remembered to be one of the year's strongest EPs, but Defever and Masters were impressively inventive (and soulful) in their cannibalizations." - Anthony D'Amico
20. Diamanda Galás, "Die Stunde Kommt (Live at the Murmrr Theater Brooklyn 2017)" (Intravenal Sound Operations)
21. Laura Cannell & Kate Ellis, "January Sounds," "February Sounds," "March Sounds," "April Sounds," "May Sounds," "June Sounds, "July Sounds," "August Sounds (with Rhodri Davies & Stewart Lee)," "September Sounds," "October Sounds (with Adrian Crowley, Milène Larsson, and Chris Watson)," and "November Sounds (with Adrian Hart)"(Brawl) [tie]
"An almost supernaturally great twelve-month run of wonderful music. There are so many gorgeous songs in this series. I'll be listening to these EPs for years." - Anthony D'Amico
32. Perila, "7.37/2.11" (Vaagner)
33. +/-, "All the Light Left Behind" (self-released)
34. White Hills, "Tone Spores" (self-released)
35. Jesu, "Heart Ache (Remaster Deluxe)" (Avalanche)
"Justin Broadrick's Jesu has shifted from guitar-based to electronic heavy sounds ever since its inception, so this was an excellent reminder of the project's inception. One song that was not far removed from Godflesh, and one that heralded what Jesu would become, with some added remixed and live materials. As strong of a release as anything Broadrick's done." - Creaig Dunton
36. C. Lavender, "Transient Seclusion" (Longform)
37. Caterina Barbieri and Lyra Pramuk, "Knot of Spirit" (light-years)
38. Music For Sleep, "Decades" (Rohs!)
39. Dry Cleaning, "Bug Eggs/Tony Speaks!" (4AD)
40. The Psychedelic Furs, "Evergreen" (Cooking Vinyl)
41. Caribou, "You Can Do It" (Merge)
42. Nation of Language, "A Different Kind of Life / Deliver Me from Wondering Why" (self-released)
43. serpentwithfeet, "Deacon's Grove" (Secretly Canadian)
44. SPC ECO, "Coming Back For You" (self-released)
45. Laetitia Sadier, "New Moon" (Drag City)
46. Bill Callahan & Bonnie Prince Billy, "Night Rider's Lament (feat. Cory Hanson)" (Drag City)
47. Pye Corner Audio, "Fictional Drilling" (self-released)
48. Brothertiger, "Fundamentals, Vol. III" (self-released)
49. Bambi OFS, "Kwon-9" (Antibody)
50. Humanoid, "sT8818r Humanoid" (De:tuned)
Compilation of the Year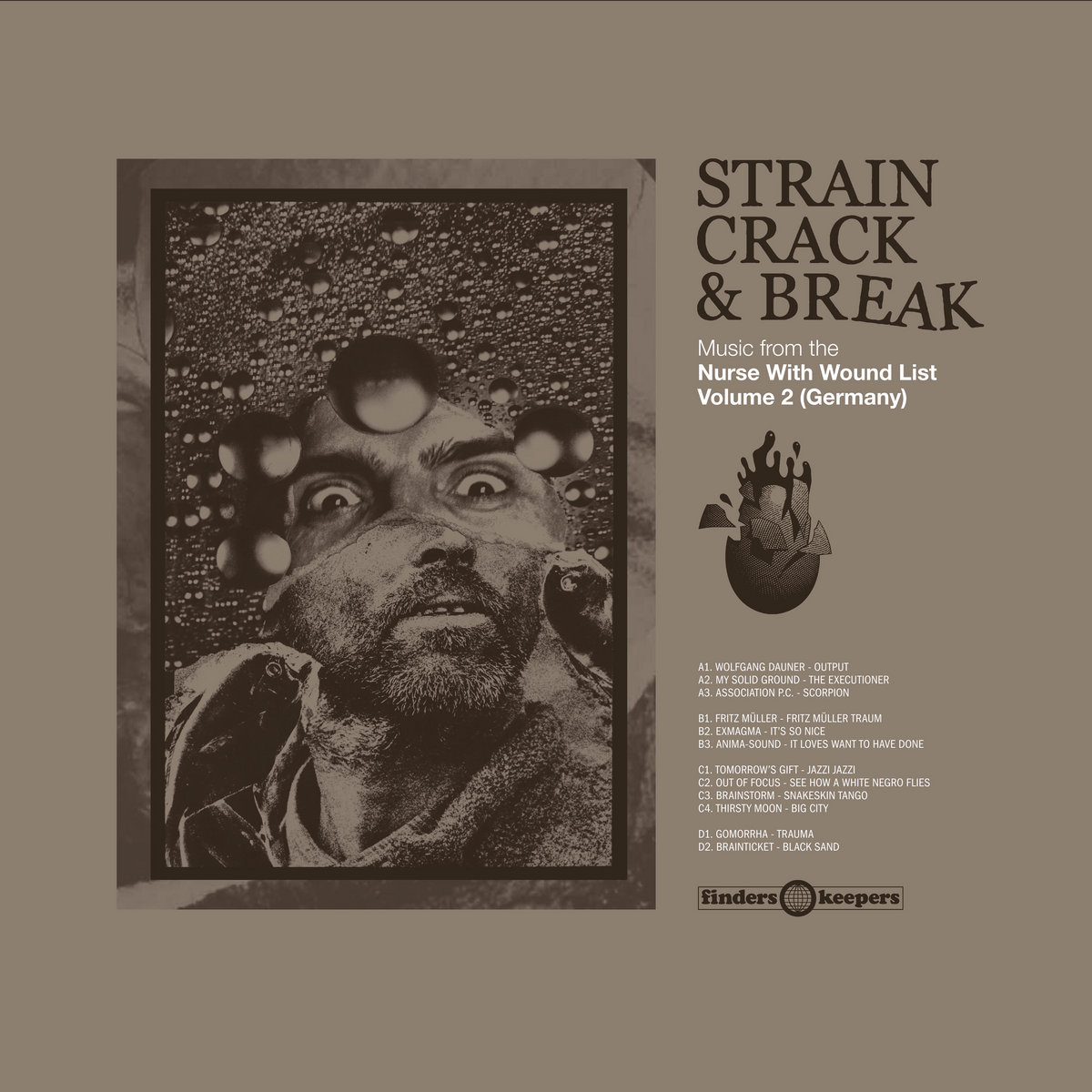 1. "Strain Crack & Break: Music From The Nurse With Wound List Volume Two (Germany)" (Finders Keepers)
"Great stuff and far from the usual suspects, of course. But Volume One (France) is even better..." - Duncan Edwards

"If you've already exhausted Faust, Cluster, Can, Neu!, and all the usual krautrock favorites, this comp will open the door to a wonderful host of more obscure and underappreciated pleasures." - Anthony D'Amico
2. "Eccentric Disco" (Numero Group)
3. "Only Lovers Left Alive (Original Motion Picture Soundtrack)" (Sacred Bones)
4. "@0" (Ahead Of Our Time)
5. "Cuba: Music And Revolution (Culture Clash In Havana Cuba: Experiments In Latin Music 1975-85 Vol. 1)" (Soul Jazz)
6. "MIEN (YAO) - Cannon Singing in China, Vietnam, Laos" (Sublime Frequencies)
"Every single album that Sublime Frequencies released in 2021 was characteristically singular and delightful, but this one and Dagara- Gyil Music of Ghana's Upper West Region were personal favorites." - Anthony D'Amico
7. "The Harmonic Series II - Curated by Duane Pitre" (Important)
8. "La Ola Interior (Spanish Ambient & Acid Exoticism 1983-1990)" (Bongo Joe)
"This would have already been my favorite compilation of the year solely because it reintroduced Finis Africae to the world, but it is packed with quite a few other underheard gems as well. Revelatory stuff." - Anthony D'Amico
"In addition to everything Anthony states above, I would add that listening to this had me diving deeply into the works of Miquel A. Ruiz and Splendor Geométrico." - Eve McGivern

"Something about the cover art and album title initially had me giving this a wide berth. Big mistake. An intriguing delve into the cultural margins - which, as we know, is usually where it's at." - Duncan Edwards

9. "Cuba: Music And Revolution (Culture Clash In Havana Cuba: Experiments In Latin Music 1973-85 Vol. 2)" (Soul Jazz)
"Just hearing previews of this has me wanting both this and volume one." - Eve McGivern
10. "KIKOMMANDO" (PAN/Hakuna Kalala)
11. "Adykt" (Dyadik)
12. "Mind Maps" & "Mind Maps 2" (Touched - Music For Macmillan Cancer Support) [tie]
14. "Project OO" (Touched - Music For Macmillan Cancer Support)
15. "Shake The Foundations (Militant Funk & The Post-Punk Dancefloor 1978-1984)" (Cherry Red)
16. "Tails Of The Unexpected" (Pulse State)
17. "Tensegrity - Vol. 3" (...txt)
18. "Contemporary Homemade Music From Sweden" (Discreet Music)
"There is so much great music coming out of Sweden these days and this collection provides a superb introduction to nearly all the crucial artists in the scene." - Anthony D'Amico
19. "Stages of Grief Vol. 3 'Acceptance' (Part 1)" & "Part 2" (Vaagner) [tie]
21. "A Heart In Splinters: More From The CAIFE Label, Quito, 1960-68" (Honest Jon's)
22. "Now Thing 2" (Chrome)
23. "Pirates Choice Vol. 3" (Studio One)
24. "The Male Activity Years (2012-2019)" (Vaagner)
25. "The Paths of Pain - The CAIFE Label, Quito, 1960-68" (Honest Jon's)
26. "Wounds Of Love: Khmer Oldies, Vol. 1" & "Vol. 2" (Death Is Not The End) [tie]
28. "Edo Funk Explosion Vol.1" (Analog Africa)
29. "Beatriz Ferreyra / Natasha Barrett" (Persistence of Sound)
30. "Cold Wave #1" & "#2" (Soul Jazz) [tie]
32. "Back Up (Mexican Tecno Pop 1980-89)" (Dark Entries)
33. "Numero 95" (Numero Group)
34. "Cameroon Garage Funk" (Analog Africa)
35. "Habibi Funk - An Eclectic Selection Of Music From The Arab World, Part 2" (Habibi Funk)
36. "IDMEMO: A Future Of Nostalgia" (Above Board Projects)
37. "Anthology of Experimental Music from China" (Unexplained Sounds Group)
38. "Somewhere Between: Mutant Pop, Electronic Minimalism & Shadow Sounds Of Japan 1980-1988" (Light In the Attic)
39. "Sound Storing Machines: The First 78rpm Records from Japan, 1903-1912" (Sublime Frequencies)
"One of the best Sublime Frequencies releases ever. A bizarre, lovely, time capsule from the past." - Duncan Edwards
40. "L'Esprit De Nyege 2020" (Nyege Nyege)
41. "Indaba Is" (Brownswood)
42. "Tresor 30" (Tresor)
43. "Two Synths A Guitar (And) A Drum Machine #1" (Soul Jazz)
44. "John Tejada Presents Future Stars 2" (Touched - Music For Macmillan Cancer Support)
45. "Buganda Royal Music Revival" (Nyege Nyege)
46. "And felt like..." (Knekelhuis)
47. "Intermission" (Unsound)
48. "Sounds Of Pamoja" (Nyege Nyege)
49. "Labyrinth of Memories" (Kashual Plastik)
50. "Lullabies for sleepless People in a tired World" (Kashual Plastik)


Vault/Reissue of the Year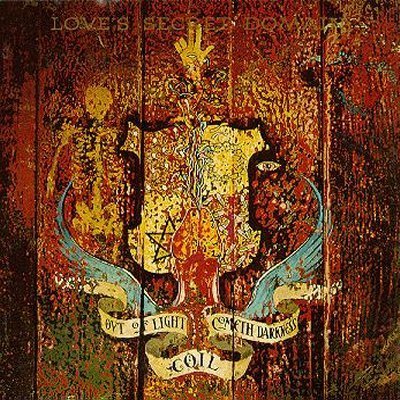 1. Coil, "Love's Secret Domain" (Wax Trax!)
"Topped the reissue list in 2001 and now the album has finally come home three decades later. Still patiently awaiting arrival of the special edition box, but then again even when they were alive, Coil was frequently cursed by delays." - Jon Whitney
2. Stereolab, "Electrically Possessed [Switched On Volume 4]" (Duophonic)
3. The Legendary Pink Dots, "Island of Jewels" (self-released)
4. The Legendary Pink Dots, "Curse" (Metropolis)
5. Can, "Live In Stuttgart 1975" (Spoon)
"The sound quality on this one is alarmingly excellent and it's a wonderful document despite missing a singer." - Jon Whitney
"Released after the Damo years, this album really showcases what an improvisational group they truly were." -Eve McGivern
6. My Bloody Valentine, "Loveless" (Domino)
"I don't know how many times this has been released previously, but it does justice to the contents." -Eve McGivern
7. O Yuki Conjugate, "Equator (remastered & expanded)" (Aguirre)
8. Cosmic Jokers, "Galactic Supermarket" (Die Kosmischen Kuriere)
"I don't know how many times this has been released previously, but it does justice to the contents." -Eve McGivern
9. My Bloody Valentine, "Isn't Anything" (Domino)
10. The Legendary Pink Dots, "Chemical Playschool 1 & 2" (self-released)
11. Cosmic Jokers, "The Cosmic Jokers" (Die Kosmischen Kuriere)
"Finally. Now I don't need to cough up big bucks for an original." -Eve McGivern
12. MJ Guider, "Temporary Requiem" (self-released)
"Although Melissa Guion described this as a proto-version of the second full-length album it stands on its own with some strikingly stunning moments surrounded by some wonderful hypnotic serenity." - Jon Whitney
13. Mary Lattimore, "Collected Pieces II" (Ghostly)
14. Autechre, "Chiastic Slide" (Warp)
15. Autechre, "LP5" (Warp)
16. Can, "Live In Brighton 1975" (Spoon)
17. Michèle Bokanowski, "Rhapsodia / Battements solaires" (Recollection GRM)
"Heartening to see this made the cut as both these wonderous pieces showcase an artist of extraordinary skill." -Duncan Edwards
18. Nurse With Wound, "Sylvie and Babs High Thigh Companion" (Dirter)
19. People Like Us, "Welcome Abroad" (Discrepant)
"Unexpectedly poignant, endearingly playful, and thoroughly fun from start to finish. This album is a masterpiece." - Anthony D'Amico
20. Porter Ricks, "Porter Ricks" (Force Inc. / Mille Plateaux)
"I REALLY did not expect all the funk guitar on this album." -Anthony D'Amico
21. Sunn O))), "Metta, Benevolence BBC 6Music : Live On The Invitation Of Mary Anne Hobbs" (Southern Lord)
22. Nurse With Wound, "Gyllensköld, Geijerstam and I at Rydberg's" (Rotorelief)
23. Four Tet, "Parallel" (Text)
24. Come, "Don't Ask Don't Tell (Expanded Edition)" (Fire)
25. Pixies, "Doolittle" (4AD)
26. Current 93, "Nature Unveiled" (House of Mythology)
27. Seefeel, "Rupt + Flex (1994 - 96)" (Warp)
28. Catherine Wheel, "Ferment" (Cherry Red)
29. Muslimgauze, "Jackal the Invizible" (Staaplaat)
"I often think that I have heard more than enough Muslimgauze for one lifetime, but vault finds like this keep luring me back. I especially dig the title track." - Anthony D'Amico
30. Nurse With Wound, "The Surveillance Lounge" (United Dirter)
31. Kleistwahr, "Winter" (Helen Scarsdale Agency)
"Killer balance of heavy drones and gnarled noise guitar. This album totally floored me when I put in on for the first time." - Anthony D'Amico
32. Leven Signs, "Hemp Is Here" (Futura Resistenza)
"This amazing '80s psych tape should be reissued every single goddamn year until it is properly appreciated." - Anthony D'Amico
33. KMRU, "Logue" (Injazero)
34. Die Welttraumforscher, "A Young Person's Guide To The Early Welttraumforscher" (A Colourful Storm)
"Belatedly discovering Die Welttraumforscher was one of 2021's most pleasant musical surprises. I've found so many endearingly weird bedroom pop gems already and I've just barely scratched the surface of the enigmatic Christian Pfluger's oeuvre." -Anthony D'Amico
35. My Bloody Valentine, "MBV" (Domino)
36. Arovane, "Atol Scrap" (Keplar)
37. Die Welttraumforscher, "Die Rückkehr der echten Menschheit (1981 - 1990)" (Bureau B)
38. Diamanda Galás, "Diamanda Galás" (Intravenal Sound Operations)
"Wonderfully restored version of an album often neglected as canon, likely because it never appeared on CD in the optical age. I am eagerly anticipating the next series of remasters and reissues as well as the new material hopefully to surface in 2022." - Jon Whitney
"As Jon said this, and the Litanies of Satan reissue, are quite welcome since Galás' pre-Mute material has been sadly ignored." - Creaig Dunton
39. Fovea Hex, "The Salt Garden (Landscaped)" (Les Disques Du Crépuscule)
"I'd never heard of Clodagh Simonds until about a year ago. These gorgeous, stately, remixes are more welcome filling for that ridiculous gap in my musical experience." - Duncan Edwards
40. Himukalt, "Between My Teeth" (Helen Scarsdale Agency)
41. Soisong, "n36BwG7H" (self-released)
42. Emeka Ogboh, "Beyond The Yellow Haze" (A-TON)
"Hypnotically insistent beats burrowing through a swirl of field recordings from the streets of Lagos. "Lekki Aiah Freeway" and "Everydaywehustlin" are simmering perfection." - Anthony D'Amico
43. Lily's, "A Brief History of Amazing Letdowns" (Frontier)
"A woefully underappreciated gem that captures the shapeshifting band in a Yo La Tengo-esque mood. "Ginger" is one of my favorite indie rock jams of the '90s." - Anthony D'Amico
44. Robert Turman, "Chapter Eleven (1976 - 1987)" (Hanson)
"A perfect starting place for anyone looking to dive into the '80s cassette underground. Turman dips his toes in noise, industrial, tape cut-ups, ambient, Fourth World, post-punk, lo-fi kosmische, drone, and more in this sprawling treasure trove of early works." -Anthony D'Amico
45. The Humble Bee, "A Miscellany For The Quiet Hours" (Astral Industries)
"Craig Tattersall has been involved in a plenty of great music over the years (The Boats, Hood, The Remote Viewer, etc.), but some of his most beautiful and poignant work has come from this solo tape loop project. An absolutely gorgeous and utterly sublime debut." -Anthony D'Amico
46. Nurse With Wound, "Opium Cabaret" (United Dirter)
47. Yellow Swans, "Drowner" (Yellow Swans Archive)
"One of the best albums by one of the most beloved noise bands of the early 2000s."- Anthony D'Amico
48. Cindytalk, "Wappinschaw" (Dais)
49. His Name Is Alive, "Hope Is A Candle" (Disciples)
50. Soisong, "h4u2bRLN" (self-released)


Boxed Set of the Year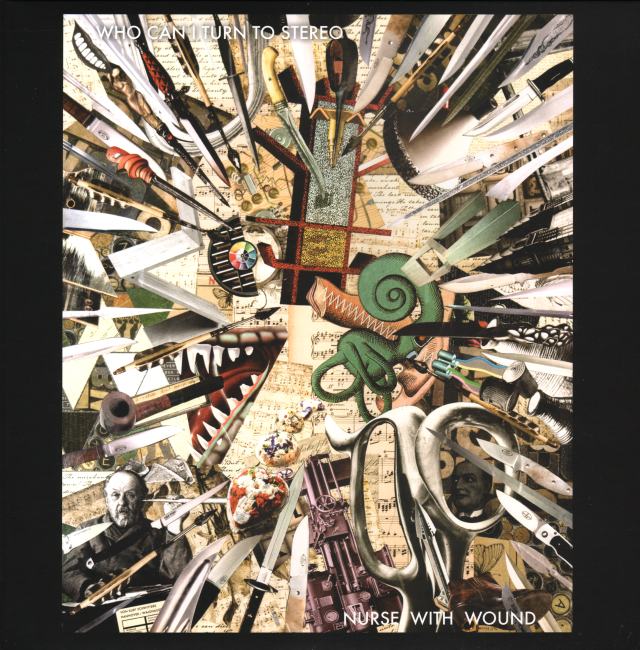 1. Nurse With Wound, "Who Can I Turn to Stereo" (Nordung)
2. Faust, "1971-1974" (Bureau B)
3. Dirty Three, "Ocean Songs" (Touch & Go)
4. Alessandro Cortini, "Forse 1-3 + Vivo" (Important)
5. Godflesh, "Long Live The New Flesh" (Avalanche)
"If you're an obsessive like me who has been buying the Japanese pressings of recent Godflesh material, there was not much new to be heard here, but it is a testament to just how strong this phase of Godflesh has been (and hopefully continues to be)."- Creaig Dunton
6. New Age Steppers, "Stepping Into a New Age 1980-2012" (On-U Sound)
7. John Cage / Apartment House, "Number Pieces" (Another Timbre)
8. Peter Murphy, "Peter Murphy" (Beggars Arkive)
9. Grauzone, "Limited Edition 40 Years Anniversary Box Set" (We Release Whatever The Fuck We Want)
10. Gang of Four, "77-81" (Matador)
11. The Durutti Column, "A Paean To Wilson" (Durutti)
12. "HNRBOX004: Höga Nord 100 - The Effect Will Last Forever" (Höga Nord)
13. Graham Lambkin, "Solos" (Blank Forms)
"Lambkin's language is that of "sound organization" and his idiosyncratic creations can be truly exotic and transporting glimpses into the mirror of ordinary life. My favorite is his fourth solo album Amateur Doubles recorded 2010-2011 in a Honda Civic, which is indescribable and brilliant." - Duncan Edwards
14. Vatican Shadow, "SR​-​71 Blackbird Survivors" (Hospital)
15. Bob Mould, "Distortion: 1996 - 2007" (Demon)
16. Stereo Total, "Chanson Hysterique" (Tapete)
17. The Fall, "Are You Are Missing Winner" (Cherry Red)
18. Blue Gene Tyranny, "Degrees of Freedom Found" (Unseen Worlds)
"I have not even finished enjoying his beautiful Detours album, and Degrees of Freedom is such an incredibly broad compilation that I could never get around to actually reviewing it." - Duncan Edwards
19. IZ Band, "IZ: Drop by Old Heaven Books" (Old Heaven Books)
20. William Parker, "Migration of Silence Into And Out Of The Tone World" (Centering)
"An astonishing release. Contains arguably the most outrageous track I heard this year - "A Good Day To Be Dead" - and elsewhere some brilliantly used James Baldwin samples. Wish I could afford the full set but there is a single disc sampler available." - Duncan Edwards


Artist of the Year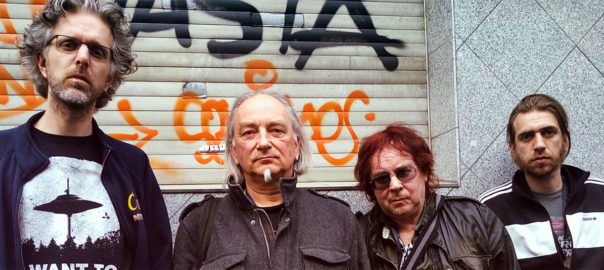 1. The Legendary Pink Dots & Edward Ka-Spel
"The volumes of material these people continue to put out remains utterly astounding, and almost predictably they score high with brainwashed readers in just about every category." - Jon Whitney
2. Laura Cannell & Kate Ellis
3. Richard Skelton
4. The Bug
5. William Ryan Fritch
6. Noveller
7. Cabaret Voltaire
8. Sarah Davachi
9. Vanishing Twin
10. Gnod
Label of the Year
1. Room40
"The volumes of music released each year is truly staggering, and even though there are other labels with similarly packed release schedules, curator and sound artist Lawrence English continues to introduce music that commands our attention." - Jon Whitney
2. Mute
3. Brawl
4. Domino
5. Thrill Jockey
6. Fire
7. Aeolian Editions
8. Vaagner
9. Rocket
10. Drag City
New Artist of the Year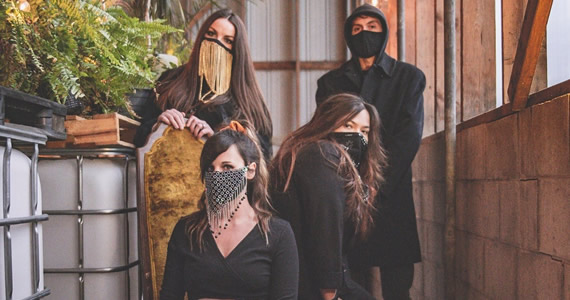 Karate, Guns & Tanning

"Valerie Green and Paige Shedletsky, based in Lousiville and Indiannapolis, have played together for 15 years before forming KGT and issuing their explosive genre-colliding debut album Concrete Beach (good luck finding a physical copy) and follow-up single, White Nights. I'm hungry for more and a live experience." - Jon Whitney
"Impossible to categorize, and every mood can be found here. Green and Shedletsky have the chops to do anything they set their mind to, and they've proved it here. I've no doubt they'll attract more fans on the next release, and hopefully I'll get to see their talent translated into the live experience." - Eve McGivern
Lifetime Achievement Recognition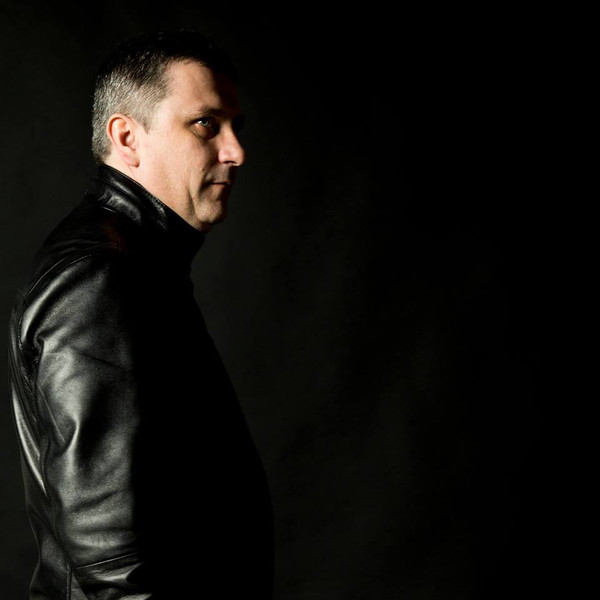 Peter Rehberg
"Rehberg's passing last year was quite a sad and unexpected blow to the music community, but he certainly made his life count while he was here and his influence will likely be felt for many years to come. Few figures in the scene have played a greater role in both steering the zeitgeist and shaping my own person taste than Rehberg and he managed to do it both as an artist and as a label head. These days, adventurously software-ravaged sounds are quite commonplace, but a strong case could be made that the holy trinity of Pita, Fennesz, and Jim O'Rourke were the among the earliest adapters and hugely responsible for making it seem like a cool and viable thing to do. That technological shift alone completely changed the face of electronic music, yet Rehberg made an even greater impact when he resurrected the newly dead Mego label as Editions Mego back in 2006. Anyone who is actively interested in unusual and groundbreaking sounds likely has plenty of Editions Mego releases in their library, as the label quickly blossomed into one of the backbones of the scene under Rehberg's stewardship: the label's roster is basically a who's who of some of the 21st century's most innovative and influential artists. And he never stopped finding new vanguard-shaping talent to bring into the fold, such as Caterina Barbieri and Klara Lewis. Moreover, Rehberg appreciated that art was part of an endlessly evolving continuum and did his best to turn new generations onto underheard past visionaries with the Recollection GRM imprint. It all amounts to one hell of a legacy and one that will only continue to grow posthumously now that Shelter Press has stepped up to keep Edition Mego's wonderful sublabels alive for the foreseeable future." - Anthony D'Amico
"Not just that guy who had a major role in the deconstruction and reconstruction of modern underground music as a sound artist and label curator, he was a passionate music fan and boldly supported many acts once passed over by others, and later mimiced. What once seemed alien, abstract, and divisive has now become part of the genetic code of the contemporary." - Jon Whitney