Test Card, "Music For The Towers"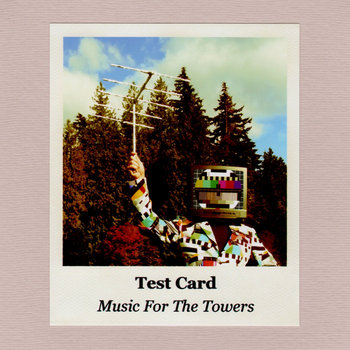 Sound In Silence is happy to announce the return of Test Card, presenting his new album Music For The Towers.

This is his second release on the label after the highly acclaimed, and already sold out, album Rediffusion back in 2017.

Test Card is the solo project of Lee Nicholson, based in Vancouver, Canada. Nicholson was a member of Preston's Formula One in late 1990s and Brighton's Domestic4 in early 2000s, having released albums and EPs on many independent labels such as Kooky, Fierce Panda, Liquefaction Empire and others. Later, he moved to Vancouver and from 2012 to 2015 he released two albums and two EPs under the alias of Electrohome and an album in 2015 as one half of the folktronica duo Future Peasants.

Music For The Towers is Test Card's third full-length album, following his debut album on Symbolic Interaction in 2016, his second album on Sound In Silence in 2017 and an EP on The Slow Music Movement Label in 2018. Made up of eight captivating tracks with a total duration of about 45 minutes, Music For The Towers is a dreamy blend of gentle ambient, hazy electronica and minimal post rock, full of delicate guitars, hypnotic bass, warm synthesizers, glitchy electronics and field recordings.
Beautifully mastered by George Mastrokostas (aka Absent Without Leave), Music For The Towers is a wonderful album, highly recommended for devotees of Fripp & Eno, Labradford, and 1 Mile North.
More information can be found here.