Wil Bolton, "Surface Reflections"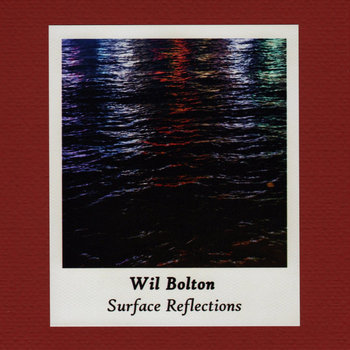 Sound In Silence is happy to announce the return of Wil Bolton, presenting his new album Surface Reflections.

This is his second release on the label after the highly acclaimed, and already sold out, album Whorl back in 2014.

For more than fifteen years Wil Bolton has been making predominantly sound-based artworks for both music releases and installations, often enhanced with video or photography. His work has been shown in many exhibitions and festivals and has also worked on projects with video artists, choreographers and dancers.
He is co-owner of the electronic label Boltfish Recordings and has also released several albums and EPs under the moniker of Cheju. From time to time he has also collaborated with other soundlike musicians on projects like Ashlar, Le Moors, Anzio Green, The Ashes Of Piemonte, Wil & Tarl, Biotron Shelf and others.
Under his own name he has offered many releases, which gained high worldwide praises, on labels such as Home Normal, Hibernate Recordings, Eilean Rec., Dronarivm, Dauw, Fluid Audio, Time Released Sound and many others.
Surface Reflections consists of five long-form tracks of warm ambient, with a total duration of about 44 minutes. Blending layers of field recordings, recorded in Hong Kong and focused on everyday sounds, with delicate loops of guitars and synths, manipulated and edited with effect pedals and laptop processing, Bolton creates one of his best albums to date.
Surface Reflections is a sublime album of emotive melodies, hypnotic soundscapes and mesmerizing textures, carefully mastered by George Mastrokostas (aka Absent Without Leave) and highly recommended for devotees of ambient pioneers such as Brian Eno, Harold Budd and Steve Roach.
More information can be found here.