BIOGRAPHY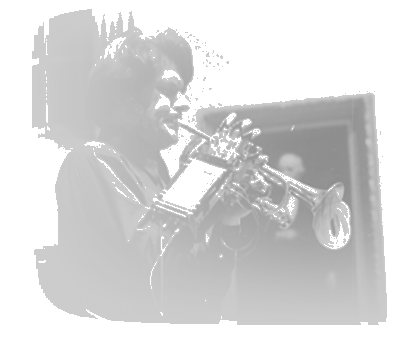 Gordon Mumma (born 30 March 1935, in Framingham, Massachusetts) studied piano and horn in Chicago and Detroit, and began his career as an active horn player in symphonic and chamber music. From 1953 to 1966 he lived in Ann Arbor, Michigan, where he co-founded with Robert Ashley the Cooperative Studio for Electronic Music and the now-historic ONCE Festivals of Contemporary Music. From 1966 to 1974 he was, with John Cage and David Tudor, one of the three composer-musicians with the Merce Cunningham Dance Company, for which he composed four commissioned works. From 1966 he also performed with the Sonic Arts Union, whose members included Robert Ashley, David Behrman, and Alvin Lucier. He has also collaborated with diverse artists such as Tandy Beal, Anthony Braxton, William Brooks, Chris Brown, Marcel Duchamp, Fred Frith, Toshi Ichiyanagi, Jasper Johns, Jann McCauley, Pauline Oliveros, Yvonne Rainer, Tom Robbins, Frederic Rzewski, Stephen Smoliar, Stan Van Der Beek, William Winant, and Christian Wolff.
Mumma has made concert tours and recordings in North and South America, Japan and Europe. His writings on the contemporary performance arts and technology are published in several languages. His best-known engineering design was for an electronic music live-performance system at EXPO-70 (Osaka, Japan) in collaboration with David Tudor.
Mumma has been on the faculties of the University of Illinois, the Ferienkurse für Neue Musik (Darmstadt, Germany), and the Cursos Latinoamericanos de Música Contemporánea (Buenos Aires, Montevideo, and Santiago, R.D.). From 1975 to 1994 he was Professor of Music at the University of California, Santa Cruz, and a visiting Professor at the University of California, San Diego, in 1985 and 1987. At Mills College in Oakland, California, he was the Darius Milhaud Professor in 1981, Distinguished Visiting Composer in 1989, and the Jean Macduff Vaux Composer-in-Residence in 1999.
Mumma's musical compositions include works for acoustical instruments (mostly solo piano, and chamber music), as well as for electronic and computer resources. His commissions include works for Radio Bremen (Germany), the Biennale di Venezia, the New York State Arts Council, Oberlin College, the San Francisco Conservatory of Music, the Oregon Arts Council, the National Endowment for the Arts, and the San Francisco Contemporary Music Players.
In 2000 he received the biennial John Cage Award from the Foundation for Contemporary Performance Arts.
Mumma's composing and performing I\in the 21st Century have continued primarily with solo instrumental and chamber music. Some of his recent solo music has employed electronic elements, including music for the 2006 Gaudeamus Festival in Holland. In 2008 he was featured composer at the University of New Mexico Albuquerque and the College of Santa Fe. He resides in both British Columbia and California.