First Words - [MP3]
North East Rising Sun
Obscene Strategies
Conspiracy of the Gods
Exit Management Solution
Climbing Up the Ladder (Parts III and IV)
4,738 Regrets
Reprieve
Tesco v. Sainsbury's
Shining Path - [MP3]
Triangular Pyramid - [MP3]

2007 Thrill Jockey THRILL 182
Released Februry 20, 2007.

Outmoder - [MP3]
Uninvited Guest
Idea Machine
White Rino
June - [MP3]
Music for Dogs
Divine Invasion II - [MP3]
Washington DC
Total Information Awareness
Pretty Close to the Edge
Is Trans Am Really Your Friend?
Remote Control - [MP3]
Spike in Chatter
Divine Invasion

2004 Thrill Jockey THRILL 144
Released Februry 17, 2004.

Cold War - [MP3]
Molecules
Run with Me - [MP3]
Bonn
Basta - [MP3]
Different Kind of Love
You Will Be There
Derek Fisher
Party Station
Positive People
Afternight - [MP3]
CSick - [MP3]
Feed on Me
Infinite Wavelength

2002 Thrill Jockey THRILL 109
Released May 7, 2002.

TRANS CHAMPS, "DOUBLE EXPOSURE"


Give it to You - [MP3]
The Big Machine - [MP3]
First Comes Sunday Morning - [MP3]
Then Comes Saturday Night
Somebody Like You

2001 Thrill Jockey THRILL 107
Released October 23, 2001.




RED LINE

I Want It All
Casual Friday
Polizei (Zu Spat)
Village in Bubbles
Don't Bundle Me
Mr. Simmons
I'm Coming Down
Air and Space
Talk You All Tight
Lunar Landing
Bad Cat
Getting Very Nervous
Shady Groove
Ragged Agenda (Spivvy Nice Mix)*
Grooveship Heights*
Shady Groove (Good Cat Mix)*

2000 Thrill Jockey THRILL 087
* Japanese-only release tracks
Release date: September 5, 2000


YOU CAN ALWAYS GET WHAT YOU WANT

American Kooter
Simulacrum
Man-Machine
Illegal Ass
Koln
Randy Groove
Strong Sensations
Secutiry Breach
Asian Taste
Nazi/Hippie Empire (formerly titled Alec Empire is a Nazi/Hippie)
Am Rhein (Party Mix)
Love Commander
Surrender to the Night
Rough Justice
Night Dancing

2000 Thrill Jockey THRILL 082
Release date: May 5, 2000


WHO DO WE THINK YOU ARE?

Funky Guy
Slow Response
Surface Of The Sun
When The Method Is Right (Pressure Mix)
Crystal Lite (Positive Mix)
Wildwood Flower

1999 Spunk! URA-006
Made specially for the 1999 Australian Tour.


FUTUREWORLD

1999
Television Eyes
Futureworld
City In Flames (MP3 sample)
AM Rhein (MP3 sample)
Cocaine Computer
Runners Standing Still
Futureworld II
Positron (MP3 sample)
Sad and Young (MP3 sample)

Am Rhein (Party Mix)*
Woffen Shenter*
Thriddle Giggit Dream*
Ardroth Marketplace*

* = tracks only on the overpriced Japanese version
1999 Thrill Jockey THRILL 062
Release date: April 1, 1999

1998 Mille Plateaux MP022
Comp featuring Alec Empire, Jim O'Rourke, Chris + Cosey, Oval, Mouse on Mars, and Gilles Deleuze.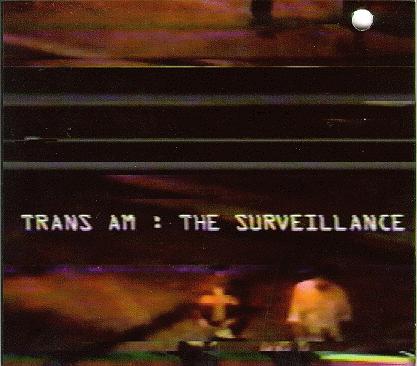 THE SURVEILLANCE
Prowler '97
The Campaign
Endgame
E.S.I.
Home Security
Extreme Measures
Shadow Boogie
Security Breach *
The Rhythm Method *
* Tracks 11-13 only on Japanese release
1998 Thrill Jockey THRILL 054
Produced by Trans Am
Release date: March 10, 1998

1997 Au Go Go Records ANDA 228 CD
A collection of various Thrill Jockey Artists, released by Australian label, Au Go Go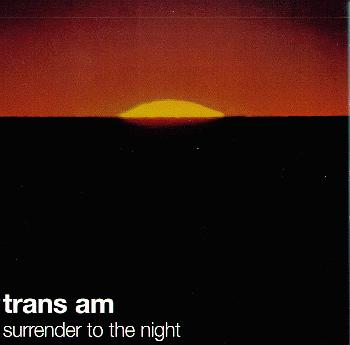 SURRENDER TO THE NIGHT
motr
illegialize it
love commander
zero tolerance
tough love
night dreaming
night dancing
carboforce
surrender to the night

firepoker
strong sensations
love commander
surrender to the night
rough justice
night dancing
ankoot outro
orlando
* Tracks 12-19 are live versions available only on the Japanese CD version.
1997 Thrill Jockey THRILL 038
Engineered by John McEntire and Trans Am
Released January 30th, 1997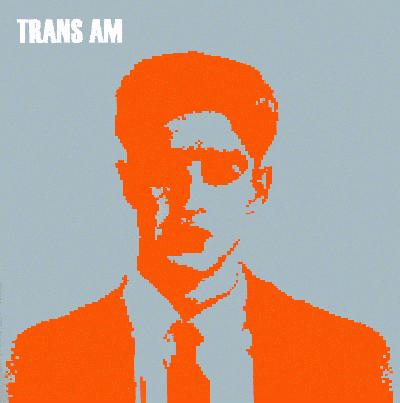 ILLEGAL ASS
Illegal Ass
Koln
Randy Groove
12" 45 RPM

1996 Happy Go Lucky HAPPY 06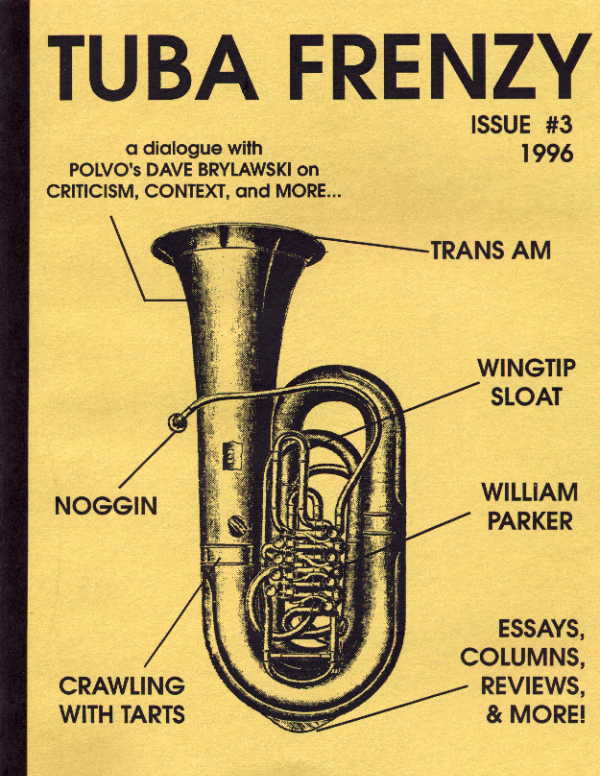 Tuba Frenzy #3
Trans Am tracks:
Star Jammer
Strong Sensations
1996 Tuba Frenzy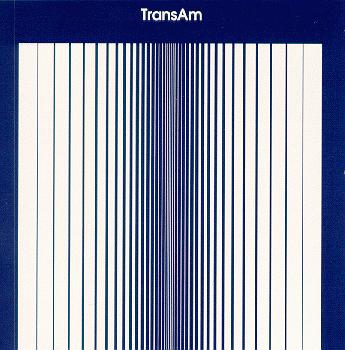 TRANS AM
Ballbados
Enforcer
Technology Corridor
Trans Am
-untitled-
Firepoker
A Single Ray of Light on an Otherwise Cloudy Day
Prowler
Orlando
Love Affair
American Kooter

American Kooter
Simulacrum
Man-Machine
Illegal Ass
Koln
Randy Groove
Star Jammer
Strong Sensations
* Tracks 12-20 are on the Japanese version only.
1995 Thrill Jockey THRILL 024
Produced by John McEntire and Trans Am
Released January 1996

Strength magazine split 7"
Trans Am track:
7" 33 RPM
1995 Strength Magazine

S.K.A.M. split
Trans Am tracks:
American Kooter
Simulacrum
Man-Machine
7" 33 RPM
1993 S.K.A.M.
Recorded live in Chapel Hill, 1993