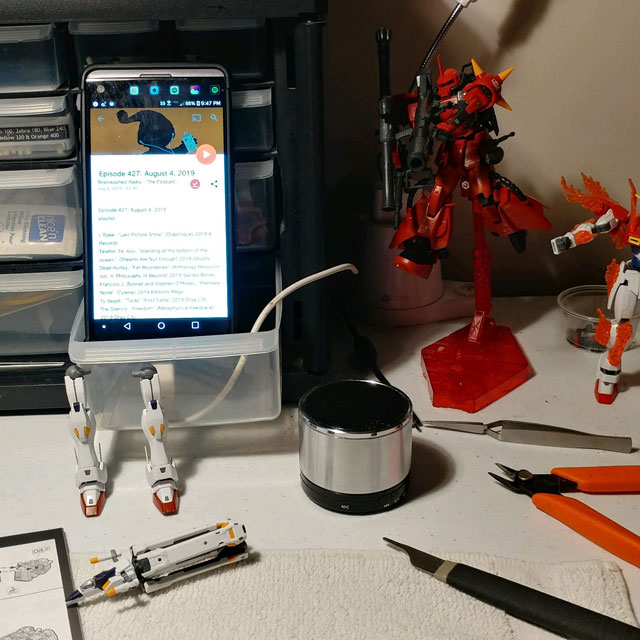 Episode 429 of Brainwashed Radio: The Podcast Edition is now live
New episode with music from Lightning Bolt, Seefeel, Rắn Cạp Đuôi, Salford Electronics, Lee Noble, Lea Bertucci, Shigeto, Kali Malone, Catherine Christer Hennix, and Dino Spiluttini.
Gundam model photo by Michael.
NOW AVAILABLE through SPOTIFY and AMAZON (links below) in addition to the other platforms.
Review, share, rate, tell your friends, send images!