7 Valentines Day Records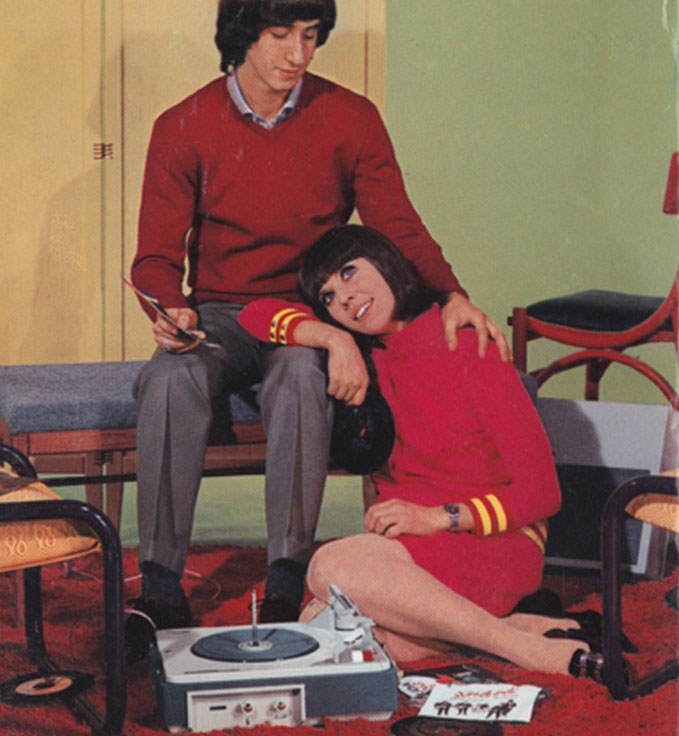 Love is in the air and Brainwashed knows how important it is to set the mood for the perfect evening. This is why we are proud to present our list of recommendations that are sure to make that day extra special, with a soundtrack to provide a memorable time for you and the one dearest to your heart.
7 Valentines Day Records
Robert Haigh, "Anonymous Lights"

As enjoyable as Robert Haigh's albums have been, they never seemed to capture that same aching beauty of his classic albums from the '80s (both under his own name and as Sema). This latest album changes all that. The delicate touch and fragile melodies, which defined his best work, are both present. Sombre without being dour, reflective without being depressing, this represents Haigh's finest work in years.
Rachel Goswell, "Waves Are Universal"

Fans of Slowdive and Mojave 3 can rejoice: this debut proves that the loveliest member of both bands indeed has the talent to carry a project all her own. Not that this is a complete surprise, as anyone involved in the aforementioned groups has to have some serious chops, plus an EP released a couple months ago let the cat out of the bag already. The fact that Goswell can carry a whole album ostensibly on her own is news, though, and it bodes well for the chanteuse's future works both in bands and on her own.
Jefre Cantu-Ledesma, "Love Is a Stream"

Jefre Cantu-Ledesma is best known for his work in Tarentel and The Alps, but his latest solo release doesn't sound much like either of those bands (no surprise, since they don't sound much like each other either).  Instead, his self-described celebration of love itself plunges wholeheartedly into dream pop/shoegazer territory, sounding like Lovesliescrushing's best moments expanded into a warm and enveloping ocean of artfully layered guitar noise.

Read More ->
The Body Lovers/The Body Haters

Michael Gira's work under the Body Lovers and Body Haters names has been reissued as a double CD with a few changes. Gone are the albums' original titles and the artwork from the original Body Haters release is absent. In their place is an extra ten minutes of music on the Body Haters disc.
Whitehouse, "Bird Seed"

For over 20 years, William Bennett's infamous Whitehouse have remained on top of the power electronics game. While countless acts worldwide (particularly in Sweden and the U.S.) cannot seem to make the musical step past "Thank Your Lucky Stars," Whitehouse has evolved into a far more sinister entity with superior production quality.

Read More ->
Christoph Heemann, "The Rings of Saturn"

Floating silently through space approximately 1.4 billion km from Earth are the rings of Saturn. Composed primarily of ice particles, they appear as simple concentric circles similar to the grooves in a record. Thanks to the intricate play of moons, magnetic fields, and gravity, their structure is actually far more complex, fraught with braids and knots and unexpected waves of debris. Christoph Heemann's Rings also glide and ripple through the ether, but the space in which they float is both inner and outer, and closer to home than Saturn.
Isan, "Meed Next Life"

Robin Saville and Antony Ryan return with their fourth album (and third for Morr) since their inception in 1996. In keeping with their previous work, Meet Next Life combines warm textures with cool soundscapes to create a thoroughly balanced album of lush, often touching instrumental melodies that are never overwrought. While their last record, Lucky Cat was slightly more minimal, their latest finds the band carefully expanding their horizons, particularly in terms of diversity.