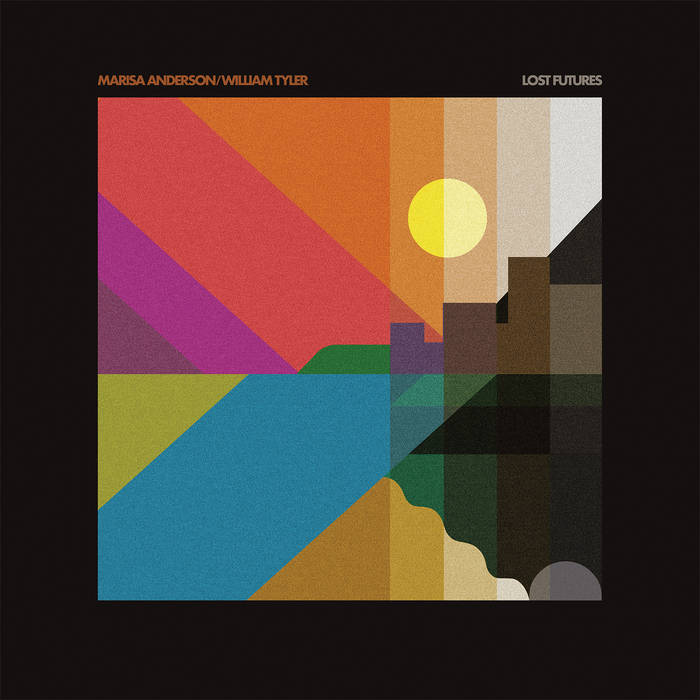 Given that Anderson and Tyler began working together a few days after participating in an event commemorating David Berman, it is not a huge surprise that their guitar instrumentals have a Bermaneque feeling; making myth of the American landscape with moments, as the late poet sang, "when the here and the hereafter momentarily align."
I hope you will enjoy reading Berman references, but if you simply must have a review relating Lost Futures to lockdown, pandemic, climate catastrophe or protests, there are plenty out there.
The opening track here, "News From Heaven," is a version of "With News From Heaven" from Tyler's New Vanitas album. This immediately nods to Berman who at times saw answers from God in everyday life. Anyone who has seen the Silver Jew film of a 2006 tour of Israel (including William Tyler) will see Berman weeping and attesting to religious faith. Sadly, by 2019's "Margaritas at The Mall," he is lamenting "no new word from God," and that faith seemed lost. I say "seemed" with no great confidence because no one has ever reported back from the other side.