Since 2003, Liverpool's Mugstar have been putting out singles and EPs like there is no tomorrow. Having released their second album, …Sun, Broken… on Important Records last year, the band subsequently started work on its follow-up Lime which Important are again happy to present. Jason Stoll talked to John Kealy of Brainwashed about Lime, film music and Hawkwind.
John Kealy (JK): How did Mugstar come to be?
Jason Stoll (JS): Mugstar in this form has been together since 2003, me being the last person to join. But we had played shows with each others' bands before. We all loved similar bands, Sonic Youth, Black Sabbath, Hawkwind, Dinosaur Jr, etc., so it seemed likely that it was gonna happen one day. The band was initially called Muckstack which when asked by some one what the band was called, it was misheard and the person said "What, Mugstar?" so the name came into being. I'm glad for that person, whoever they may be!!
JK: Has the band developed in a way that you expected?
JS: When we recorded the first 7" Spotlight over Memphis in 2003 we didn't have a definite idea of what we sounded like. We played a lot of shows which helped develop the sound, but I do think it developed organically rather than us having a master plan of how we would sound. We have did some shows with Oneida and they were an early influence on our emerging song structures.
I also think meeting producer Rob Whitely, who we have worked with for the past 5 or so years, helped as it has encouraged us in the studio to experiment with more ideas due to his recording technique. We have worked with a lot of producers, who although good at what they do, Rob fits with how work.
JK: A lot of your recent album ...Sun, Broken... has a very strong krautrock and psychedelic feel, how important are these types of music to you? What music has been particularly inspirational to you?
JS: I'd say that was a fair assessment - we do listen to a lot of kraut and psych music. You'll hear this more in Lime. They are really important styles of music to us and a way of moving far away from 'normal' song structures, and like I said earlier its not something we have made a conscious effect to do it has just happened. There are a lot of different influences from each band member but the main inspirations have been the likes of Sonic Youth, Neu!, Oneida, early Pink Floyd, Black Sabbath, Hawkwind, Soft Machine, Can, My Bloody Valentine, Boredoms, Steve Reich, Kraftwerk, Tortoise, The Stooges, Sun Ra, Spacemen 3, Dinosaur Jr., etc.
JK: Speaking of Hawkwind, you popped up on a lot of people's radar as part of Tresmat's Sonic Attack tribute series of split singles to the band by being paired up with Mudhoney. Firstly, for a band who seem to fight against normal song structures, how did you find covering a band as sprawling as Hawkwind and secondly, did you feel intimidated sharing a release with Mudhoney, another band that has become legendary in their own rights?
JS: Although we do fight against traditional song structures I think the deconstruction comes from how we write songs. We tend to bring ideas which we bash into submission until we are happy with the sound and structure. So, a traditional song format would never appear. I love Hawkwind's early 1970s policy of "total assault" which I would like to think we have mastered to a degree and want to progress further. So covering Hawkwind seemed like a natural thing to do as they had their deconstructed structures down to a fine art.
As for sharing a 7" record with Mudhoney we felt very honored and excited about it that I don't think we had chance to feel intimidated!! We initially had an idea to do a split 7" with both bands doing Hawkwind songs, but as we had contacted a number of bands, this then grew into a 60 minute album featuring Mudhoney, Kinski, Bardo Pond, White hills, Magoo, Acid Mothers, Moon Duo, and us. This is out now on our own label Critical Mass records, called In Search of Hawkwind.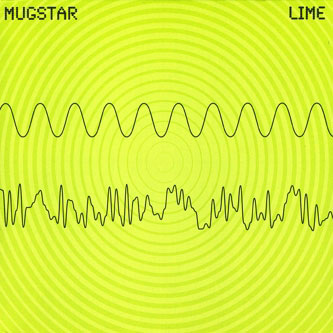 JK: Tell me about your new album Lime, how do you feel this compares to ...Sun, Broken...? It sounds a lot more expansive and improvised to me, was this deliberate or are you just letting the music develop in its own way?
JS: You are right Lime is an expansive collection of songs which I feel is more immediate than ...Sun, Broken... or indeed our first album. We went in the studio with a number of finished tracks of which only "Sunburnt Impedence Machine" made it on to the album. "Radar King"and "Beyond the Sun" we had began working on prior to going into the studio and fully developed whilst recording. "Serra" is something which came to life in the studio and I think it's an extension of the direction we were heading.
I'm really happy with how the album has turned out, so I suppose you could say we are letting the music develop it's own way. I'm excited of where we will end up next!! Although I'm very proud of both ...Sun, Broken... and Lime I feel the latter is more organic, where as the former was more developed prior to recording.
JK: What happened to those unused tracks from Lime?
JS: One of the unused tracks from Lime is coming out on a 7" called Red Shift and the others are gonna be reworked into other tracks. We have two split albums due—one with Master Musicians of Bukkake and the other with Kinski—so they have made the basis for those tracks.
JK: Recently you worked with a student filmmaker, Liam Yates, how did that come about? Are there any plans to release the material from the soundtrack? You played along to the film live in Liverpool; do you think that will happen again?
JS: We had been playing around with the visual format of our shows for quite a while; using oil projectors, slides, and lighting for the "total assault" on the senses. We starting working with Sam Wiehl and later Bob Parker who added monochrome projections to our live experience. To take it one stage I had an idea to do a film that we could play live to, so Neil (Mugstar guitarist) wrote a screenplay. We met up with a number of filmmakers but nothing seemed to happen. Then we were offered to do a pilot psychedelic TV show, with Echo and the Bunnymen's Will Sergeant, produced by Liam Yates. We got around to discussing the script with Liam and he jumped on board. He had access to cameras and cameramen, one of whom had worked on Dr. Who and The Old Grey Whistle Test. It worked out really well.
We are to do the live soundtrack for the first time this weekend. We are to record the soundtrack to be released as an album, hopefully also as a DVD/CD box set with the film and soundtrack together. When this is released we are going to tour it as a package.
JK: What are your touring plans? Will you be staying in the UK or straying further afield?
JS: We have a couple of dates left for this year, including a slot at All Tomorrow's Parties in December, which will be one of the highlights of the year, especially with us playing Supersonic Festival too. We've had a busy year and done three tours. 2011 looks like its gonna be even busier, we've got a big European tour in the pipeline for March/April, some festivals in the summer and hopefully making our first steps in the US later in the year. We're all excited.
JK: So are we. Thank you for your time.
JS: Thank you.
Lime is available now on Important Records.
In Search of Hawkwind is available now on Critical Mass Re