News & Events
Buzz Bin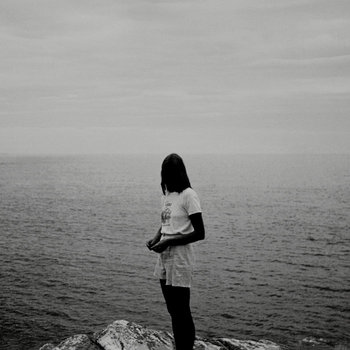 Midwife is the moniker of multi-instrumentalist Madeline Johnston. She lives and works in San Miguel, New Mexico by way of Denver, Colorado, where she spent the better half of the past decade developing her experimental pop project. As a self taught guitarist and recording engineer, Midwife explores dark subject matter in her anthemic, soft-gaze hits. Self-described as "Heaven Metal," or emotive music about devastation - catharsis.

When 2020 began, Johnston had several national and international tours planned, but the pandemic shifted her focus back to recording, and back to her internal landscape. Midwife's third full length record, Luminol, was written and produced during quarantine.

Luminol is a chemical used by forensic investigators to reveal trace amounts of blood left at a crime scene. When it reacts with blood, luminol emits a chemiluminescent blue glow that can be seen in a darkened room. In the same way this chemical reveals evidence at a scene, Midwife is interested in profound truth - turning trial and tribulation into sources of light.
Luminol navigates themes of incarceration, locus of control, clarity, self harm, confinement, agency, and truth-seeking, all erupting in a bioluminescent Rothko color-field of blue.

The Luminol album cover shows a dark figure standing at the edge of a body of water. It symbolizes the way humanity had been on a precipice throughout 2020, to later find out they had been there all along. Being one of Midwife's most personal records, Luminol's cover artwork is a picture of Madeline Johnston's mother taken in the 1980s, when she was the same age as Madeline at the time of recording. By redacting the figure, Johnston hopes that anyone could see themselves there, by the water, as a form leftover when all the elements of their lives are stripped away and what is left is a host.

Out July 16, 2021 on The Flenser.
Parent Category: News & Events
Category: Buzz Bin
Hits: 5559
Jeremy Hurewitz's intuitively original, transcendental work as rootless initially crossed our path through cosmic-yet-earthbound instrumental acoustic guitar tapes on two of our favorite labels, Cabin Floor Esoterica and Aural Canyon. Sensing a kinship in sound, we connected online and linked up for a joint rootless & Starbirthed tour across the northeastern US in summer 2019. It was between soundcheck and set on the second day of our tour together that Jeremy recounted to us the fascinating details of the rootless album he worked on before his recent move from Los Angeles to New York.

Recorded April 2019 in the LA studio of sculptor Michael Todd, the two-day session found Jeremy's double-tracked guitar compositions and improvisations meeting the inspired multi-instrumental expression of Mexican musician and folklorist Luís Pérez Ixoneztli. Overseer of a collection of priceless, one-of-a-kind, indigenous instruments from Mesoamerica (many of them pre-Colombian), Luís Pérez's deep understanding and reverence for these instruments is apparent in his approach to the music. The recording process for each track began with Jeremy's stunningly evocative widescreen fingerstyle acoustic guitar, after which Luís Pérez would listen, consider, and then visit his treasure trove of instruments, returning with several (or many) to contribute to the track. From ocarinas and small whistles that can resemble forest sounds ("peculiar travel suggestions") to dried cocoon shells strung together and used as shakers, to clay flutes that are possibly over a thousand years old ("silence has a sound"), Luís Pérez's contributions were as spiritual as they were grounded in musical technique. Befitting Jeremy's own experimental, avant-garde approach, some of these contributions moved beyond ancient folk instruments, such as simply pouring water in a tub (on "shared consciousness") or Shamanic breathing ("gorillas in the zoo").

Naturally, upon hearing Jeremy's account of the session we couldn't wait to hear the results. Still, pressing play on the private stream a few weeks later, we could hardly believe the songs and sounds that emerged - existing in form far beyond what our imaginations could conjure. Jeremy's instrumentals create entire worlds, lucid visualizations and emotions colored in perfect detail by the singular presence of Luís Pérez Ixoneztli. Here, rootless has produced an album in perfect harmony with the spiritual and sonic blueprint that Flower Room has articulated across 18+ releases, and this represents a monumental moment for an imprint created solely as a private press label for our own in-house work. For the first time, we welcome a new voice, vision, and source of expression to the Flower Room family, and are proud and ecstatic to present the wholly original melding music of this most high collaboration: rootless' vinyl debut, docile cobras.
More information can be found here.
Parent Category: News & Events
Category: Buzz Bin
Hits: 3457